Keane stopped for a concert in Ljubljana, Slovenia on 29th October 2012 during their Strangeland tour. It was a very special night, with great vibe in the air. It was my first Keane concert and I was stoked by Tom's great voice and band's amazing overall performance.
As usual I took my cam with me, and here is what I managed to capture:
Tom Chaplin really gave his best to the wonderful crowd in Tivoli hall...
Tom in black & white, during the "Silenced by the Night" song from their last album Strangeland...
Tim during the "Day will come" song from the Strangeland album...
Tom during the "Hamburg song"...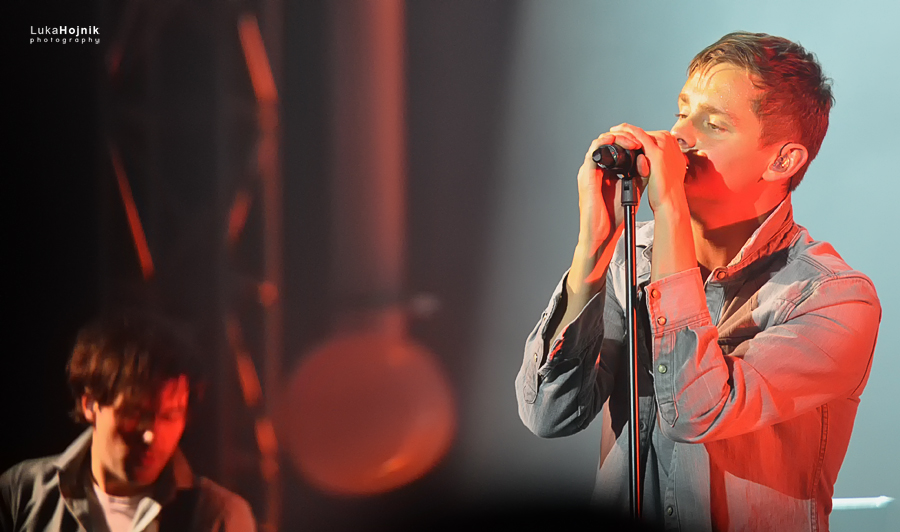 Tom & Jesse in the background...
...with some nice lights...
Tom & crowd during "Is it any wonder"...
Nicely lit silhouettes of Jesse & Tom in black & white...
Tom had many nice words about snowy & romantic Ljubljana, the capital of Slovenia...
Tom on monitor... Crowd sang along almost all Keane songs...
...and another Tom's photo for the end of this short report...
Cheers,
L.